RESIDENTIAL APARTMENT AUDIO
Built-in Audio systems have been a common feature of residential units for several years. What once was an entertainment feature in luxury homes has now become a feature of luxury residential rental units. The most common form is the placement of speakers in the living room either flanking TV location or in-ceiling. Speakers are wired to a Smart Box where a Sonos-type streaming device is installed alongside the apartment's incoming cable-TV, Phone, and Internet incoming service and hub. The resident controls the choice of music and volume via a smart device for the streaming device, whether it is Sonos, Nuvo or Heos.
For multi-room installations, a Nuvo or Denon multi-zone streaming device allows the resident to have music in two to four locations in a condo or townhouse.
Below are examples of how speakers are installed in various methods to conform to building codes in various LA country municipalities.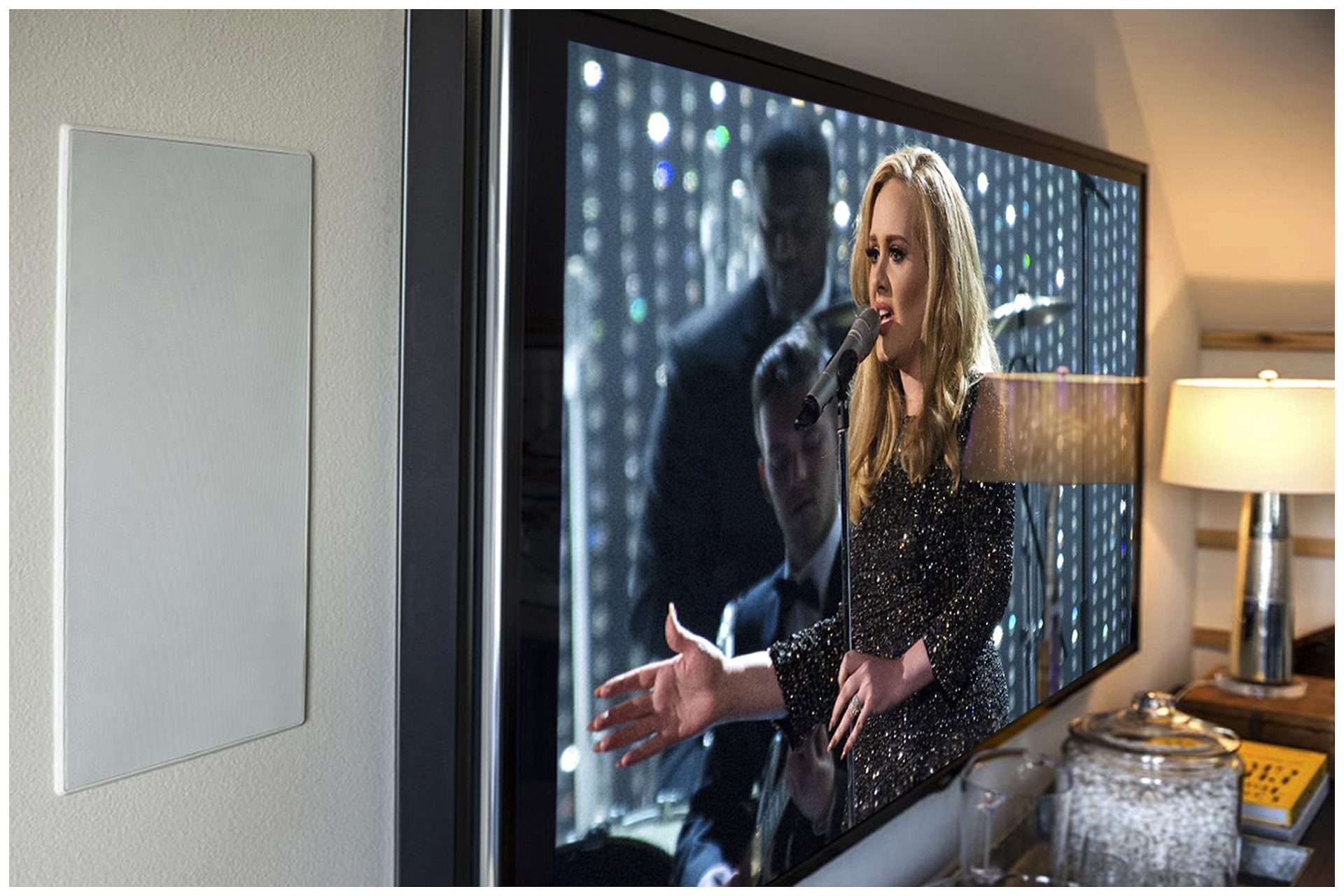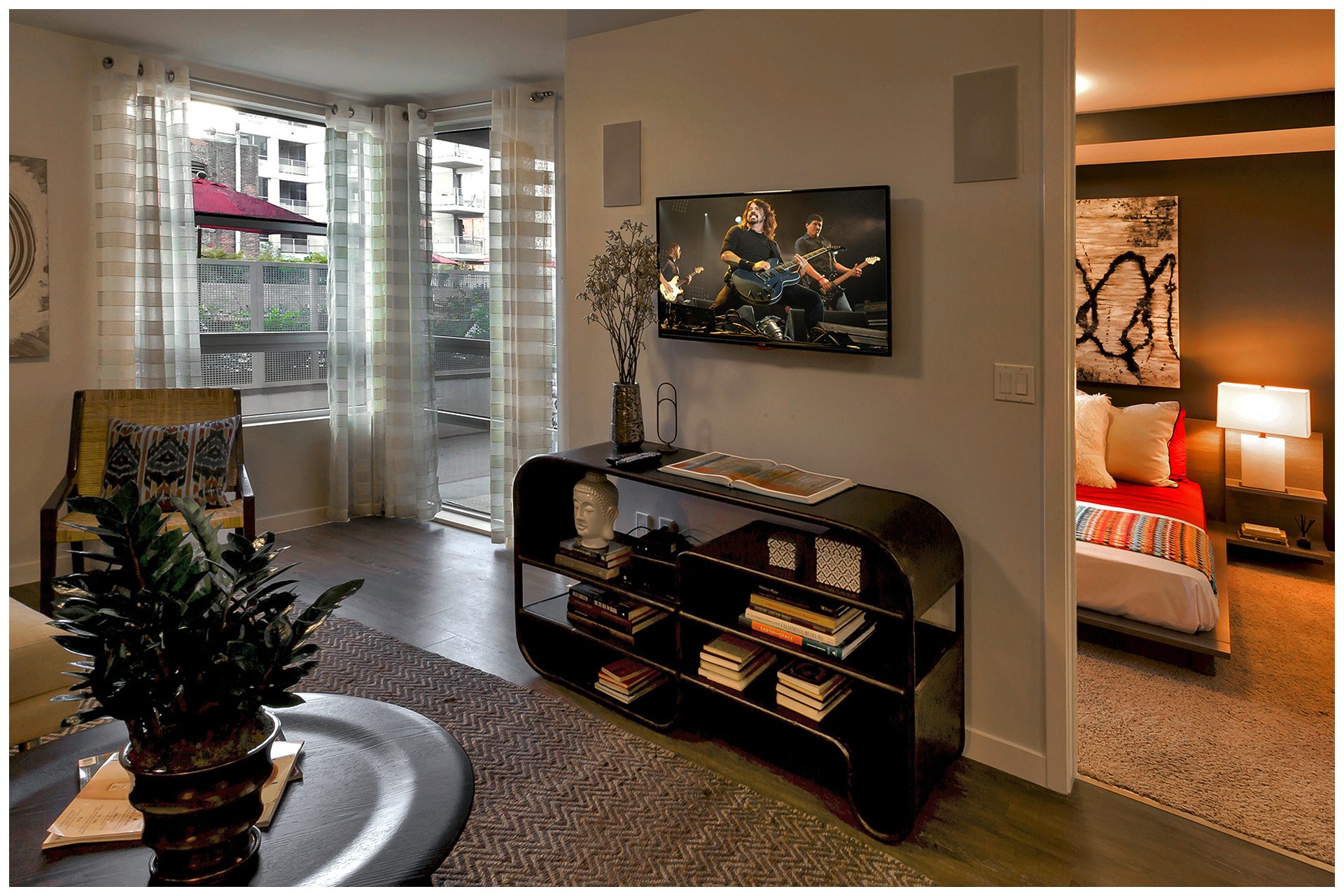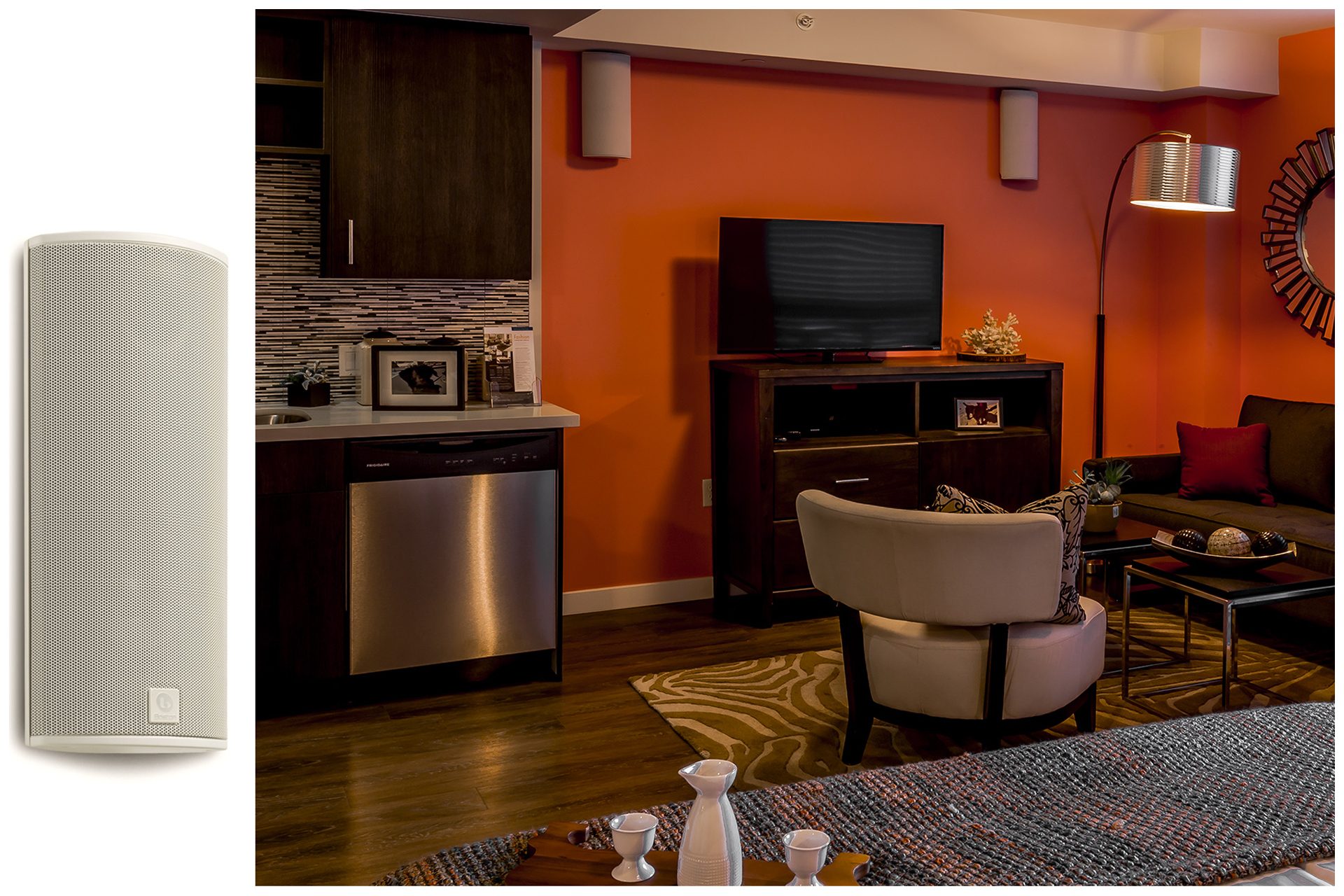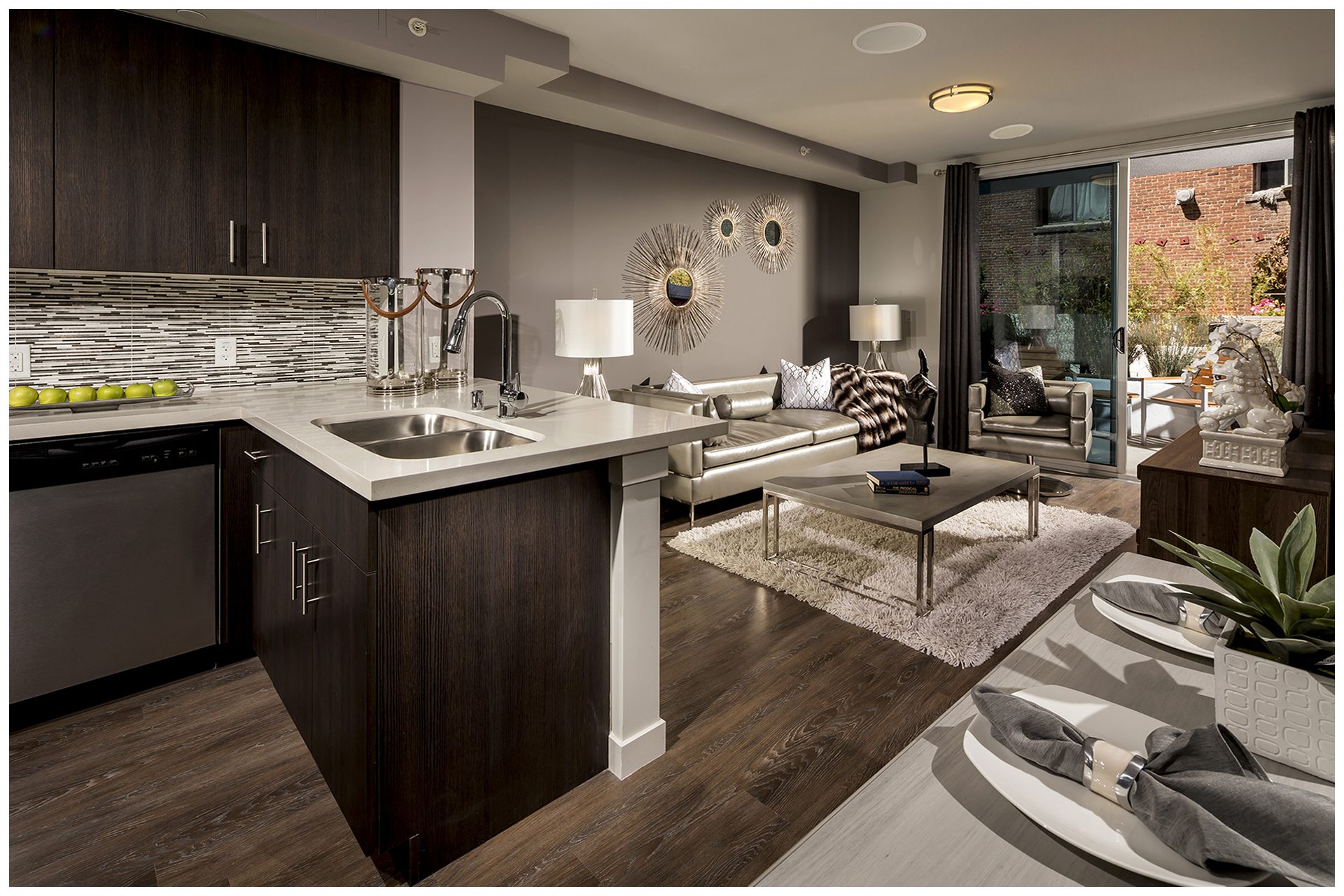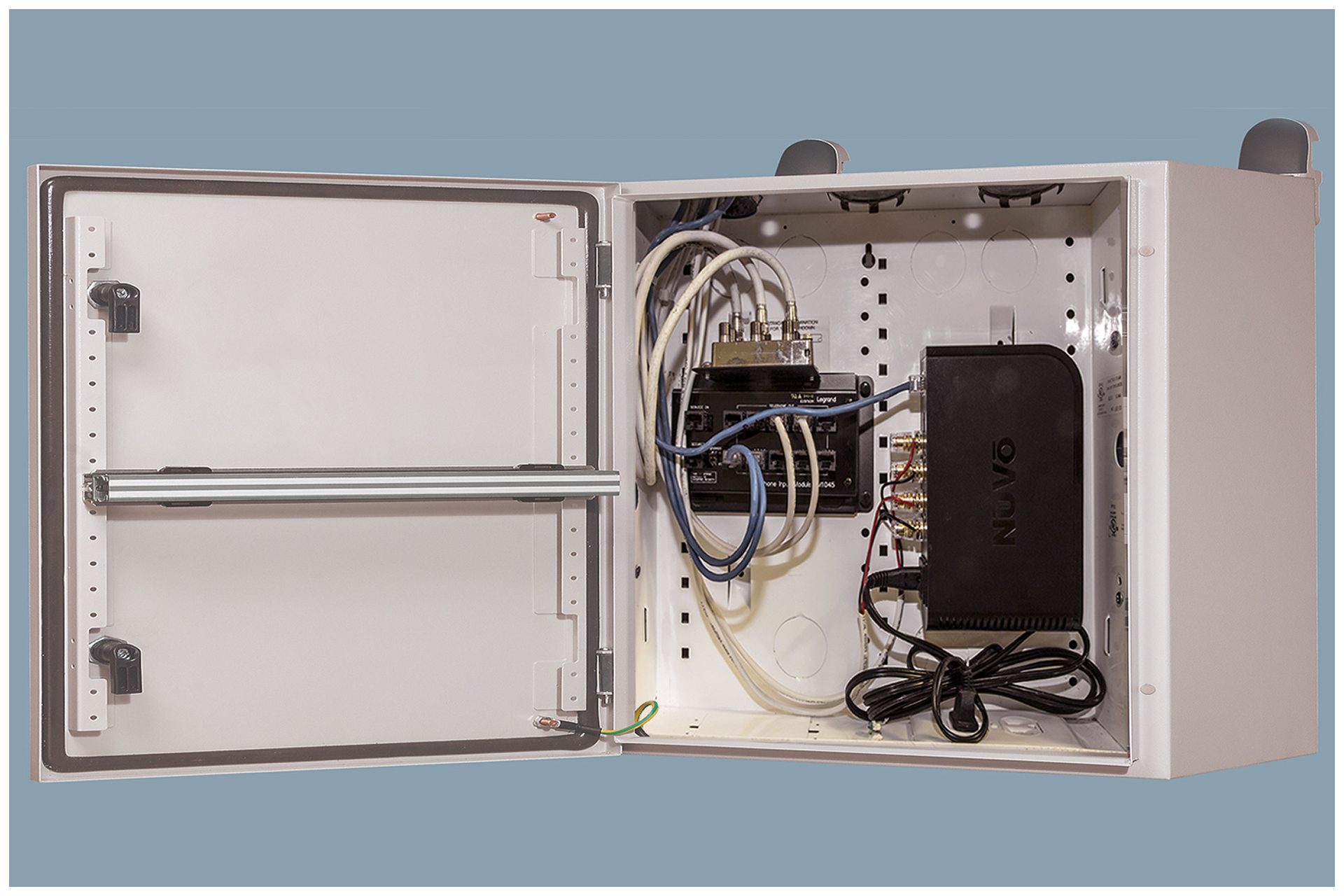 Call Us: (310) 277 - 4567
31348 Via Colinas - Unit 103, Westlake Village, CA 91362