VIDEO WALL / DIGITAL SIGNAGE
In addition to adding a significant "Wow" Factor to lobbies and corridors of high-end commercial developments, Video Walls, also known as digital signage, also make it possible to offer a monitor visible from a long distance away in expansive venues as well as the ability to view multiple video and image feeds on the same display.
Samsung and LG offer professional displays for video walls intended for 24×7 use.  Video wall formations  may be 2×2, 3×3 or more custom formats composed of 46″ & 55″ displays. Video wall or digital signage displays are made increasingly with thinner bezels so that the generated video wall appears more seamless.  Samsung professional displays  feature thin 1.7 mm bezel all around while newer models from LG feature bezels are thin as 0.44 mm (0.017 inches).
For conventional 2×2 (4 monitors in a video wall) and 3×3 (9 monitors in a video wall) LG also offers complete set packages with all mounts and parts required to create a video wall.
Below are various uses of video walls in different types of commercial settings: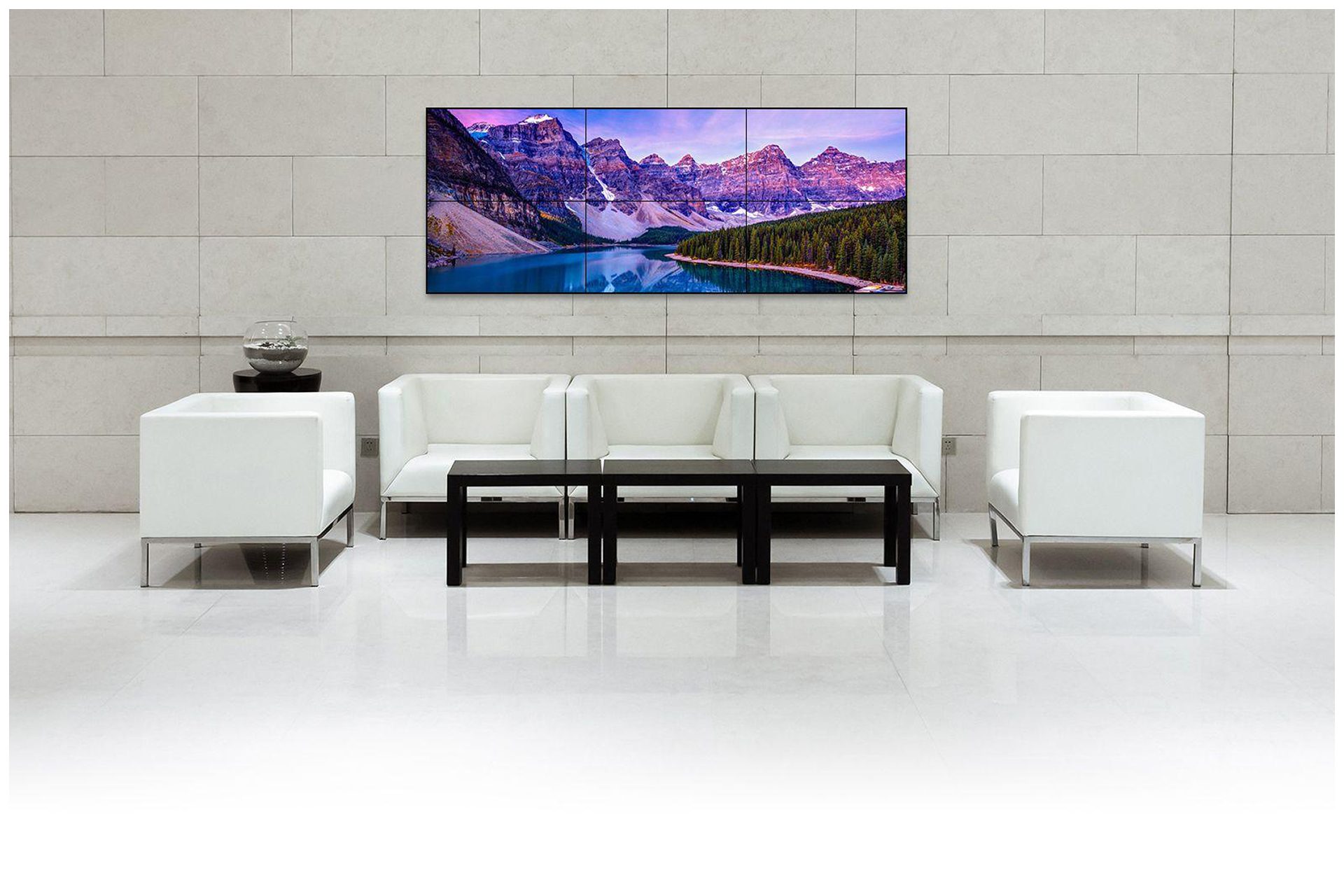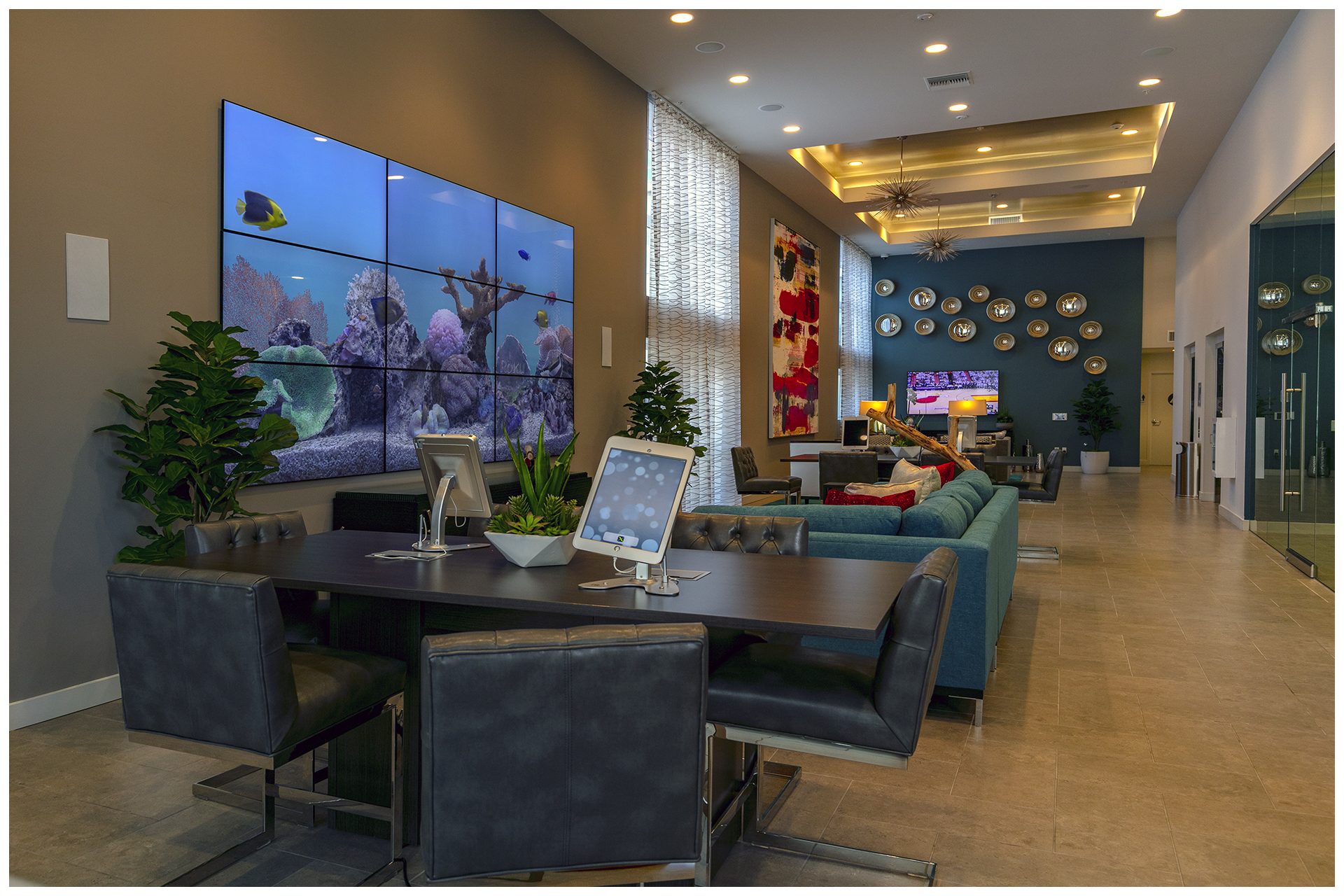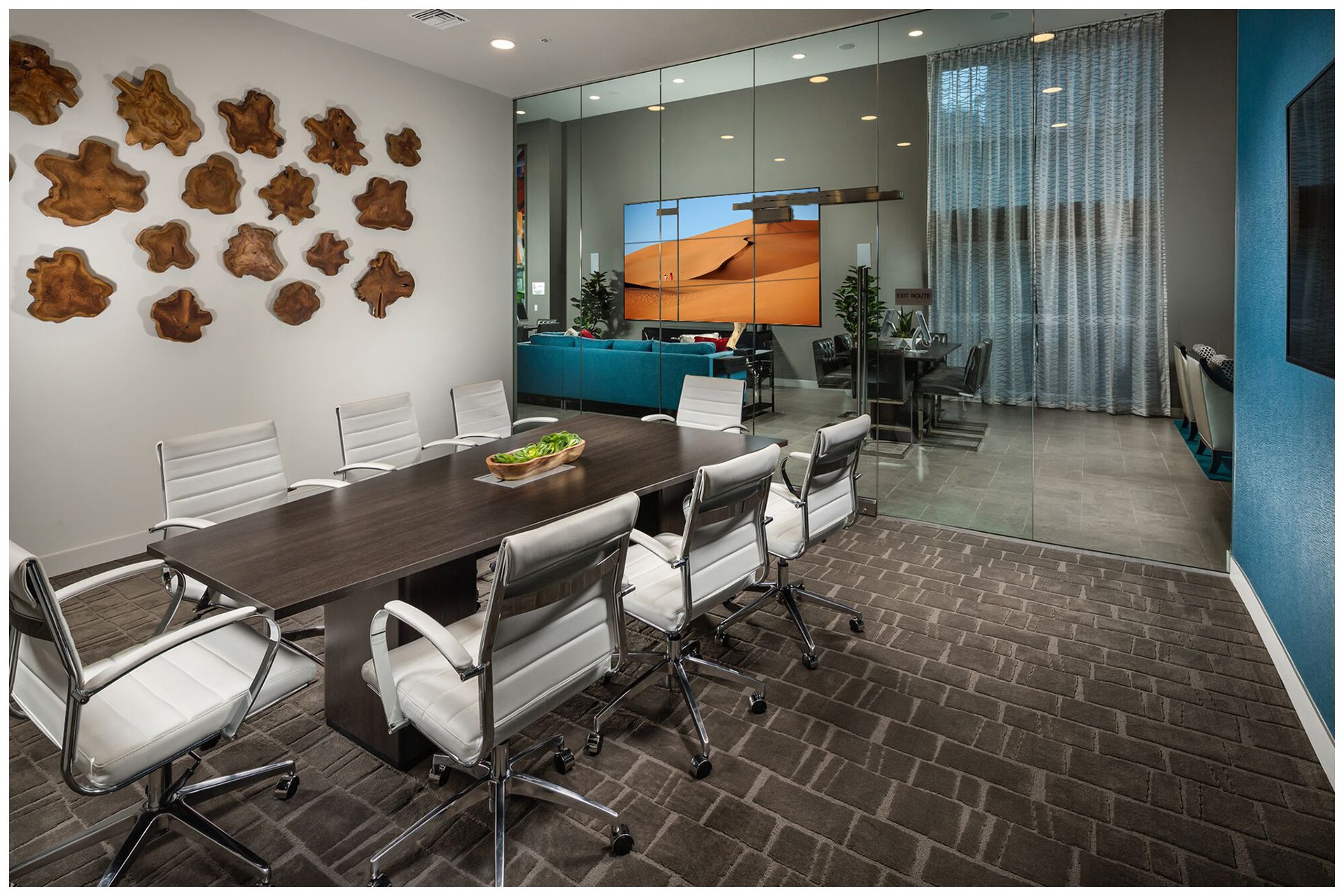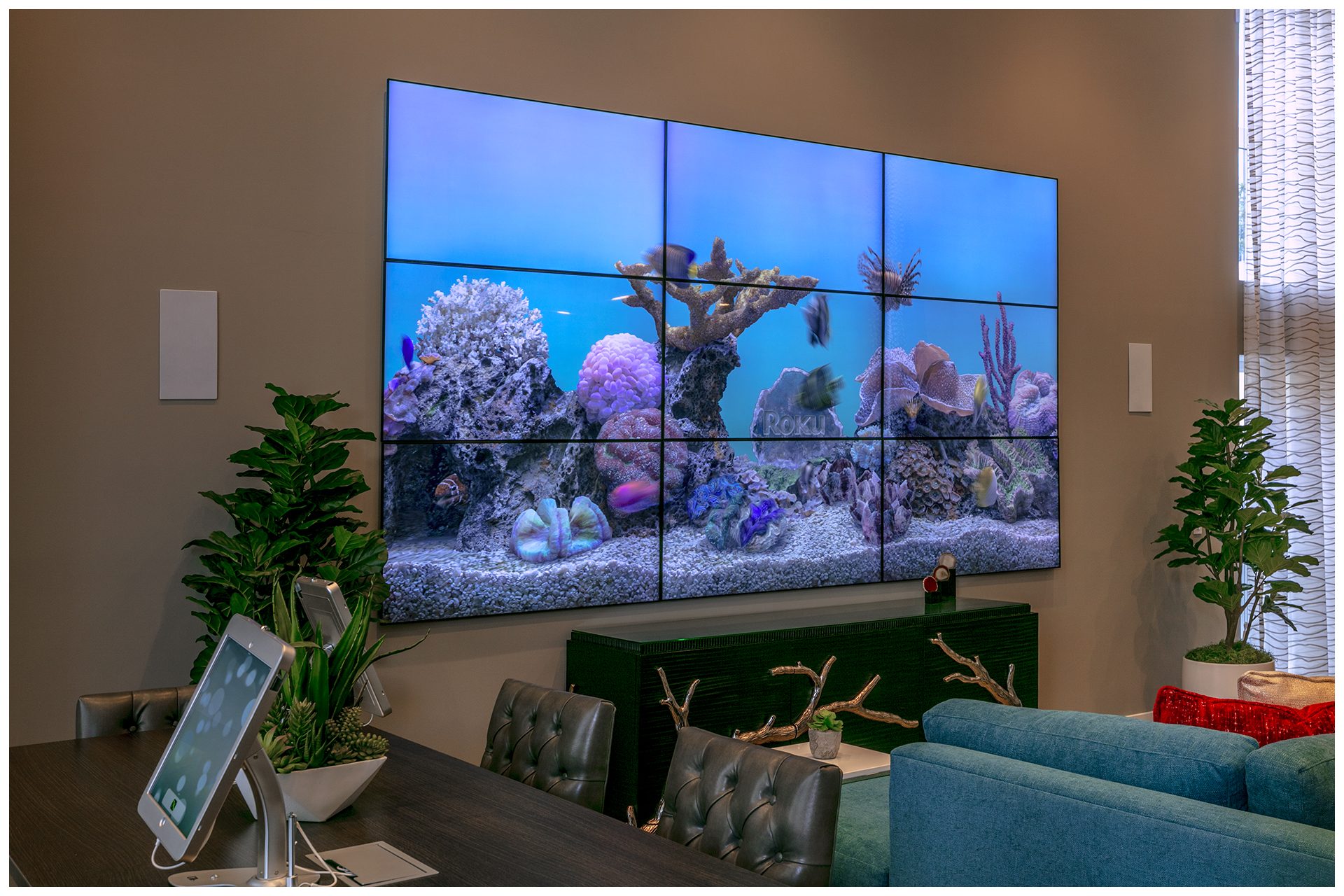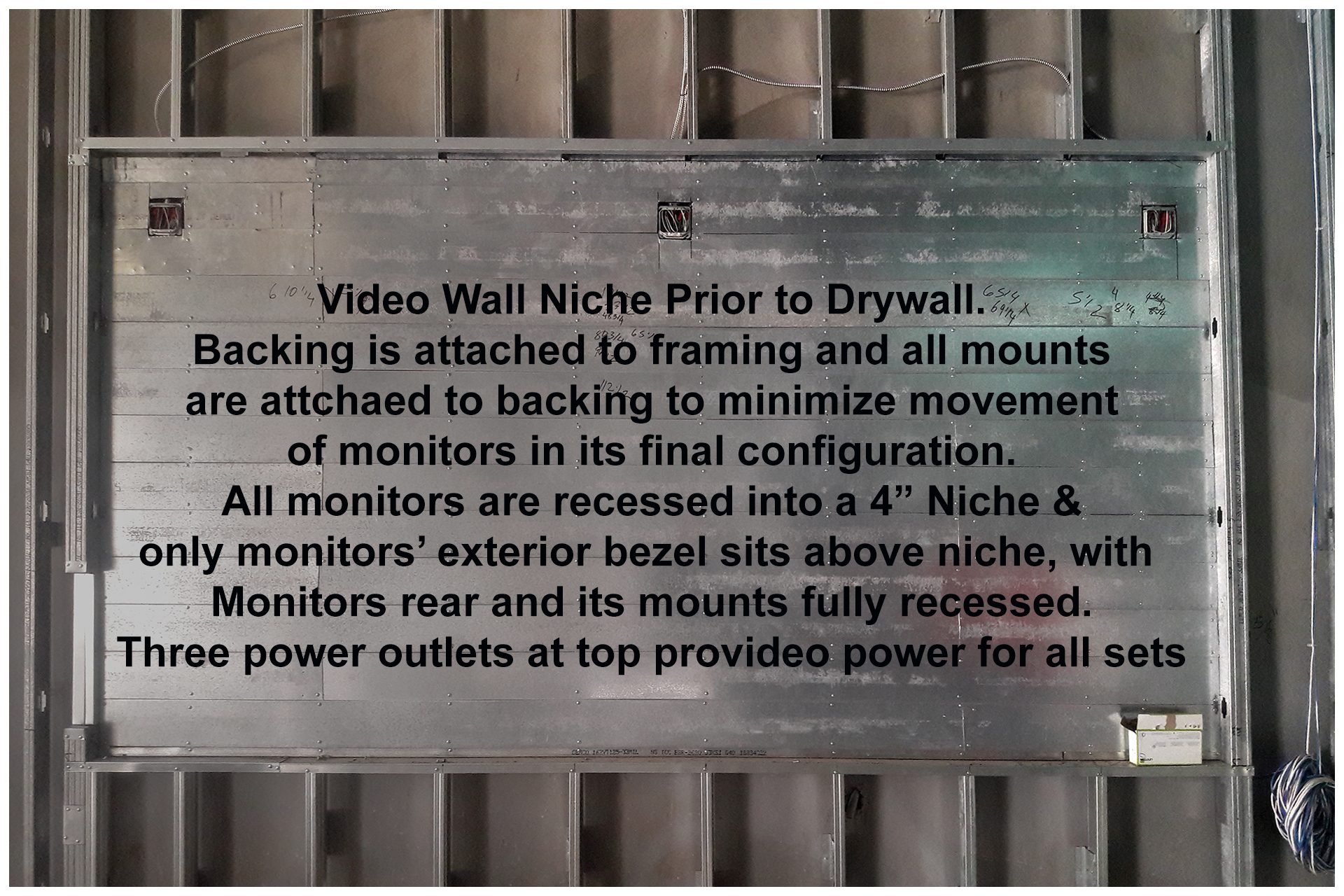 OUR CURRENT PORTFOLIO OF VIDEO WALL FOR RESIDENTIAL LOBBIES
Call Us: (310) 277 - 4567
31348 Via Colinas - Unit 103, Westlake Village, CA 91362